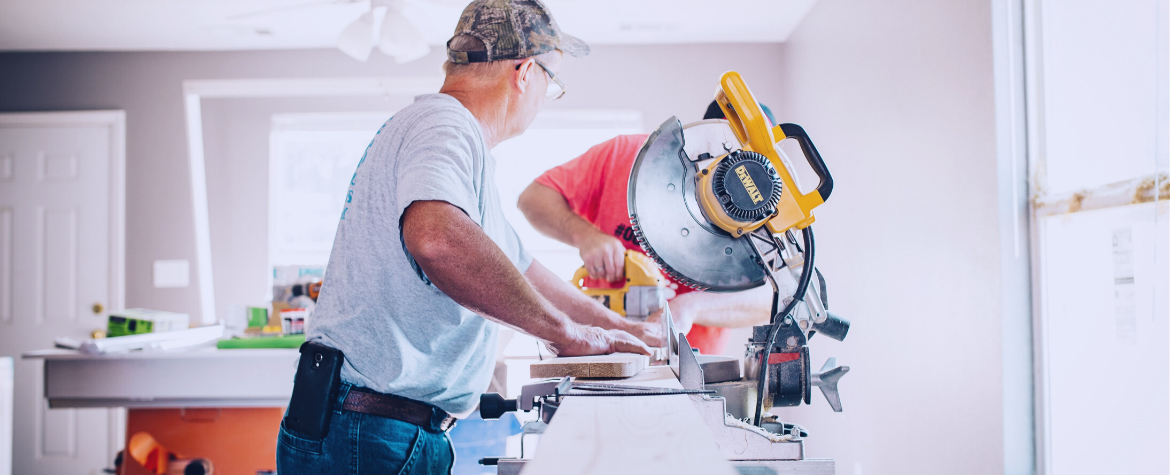 What FieldVibe's mobile scheduling app can do for your handyman business
Fast and flexible is the name of the game! And day by day it gets harder and harder to manage your operations without a handyman software. Your clients expect a quick response to their problems and on top of that, they have the capability to look for different options in a short span of time. So how do you manage to keep up with everything? It's pretty hard, right? It seems like technology is working against us and puts us in a position of unfair competition. But what if we would use technology for our own good?
Dedicated entirely to field service professionals, at FieldVibe we build service software solutions that make people's lives better!
Easily schedule and manage jobs
With FieldVibe you go beyond booking jobs in a calendar. You get a handyman software that helps you schedule appointments with your clients and manage the whole process within the app.
Track job progress. You get instant status for every job that you schedule using FieldVibe. Also, you can follow all job updates in the job's timeline, and even add notes and pictures from the job site.
Set automated text reminders for your clients. For every job that you schedule you can set an automated text message reminder that is sent to clients to remind them about the appointment. Also, when you are about to be late to a job, our scheduling app prompts you to send a text message letting you know that you'll be late, without the need to type in anything;
Easily store and access data. FieldVibe is the mobile scheduling app that keeps track of everything. All the data you need about your clients, past jobs and even past bookings is there, synched in the cloud, available 24/7. All the details you added are there and easy to access whenever you need them.
Assign jobs to you or other field staff. Every job that you schedule using FieldVibe can be assigned to yourself or to other users that you added to your account.
Easily access and use data
At FieldVibe we think we are the best scheduling app for the field service professionals that are looking to simplify their operations and make their handyman business more efficient.
The major benefit of a mobile app is that you have it with you everywhere. Most of us carry our smartphones with us all day long, making scheduling apps accessible at any given time. Having a mobile app from where you can do all your job scheduling and job management translates into better mobility and improved response time. It also allows you to be more hands-on in the various aspects of your business. FieldVibe is the handyman software that you were looking for!
Optimize handyman business activity
FieldVibe literally postpones the need to hire more staff! We provide you with the framework and tools that will help you do more of the office management work in less time! Real-time schedule, location, job and staff status, automated text reminders and automated time-slot suggestions for new jobs are just some of the functionalities that will make your work easier and more efficient.