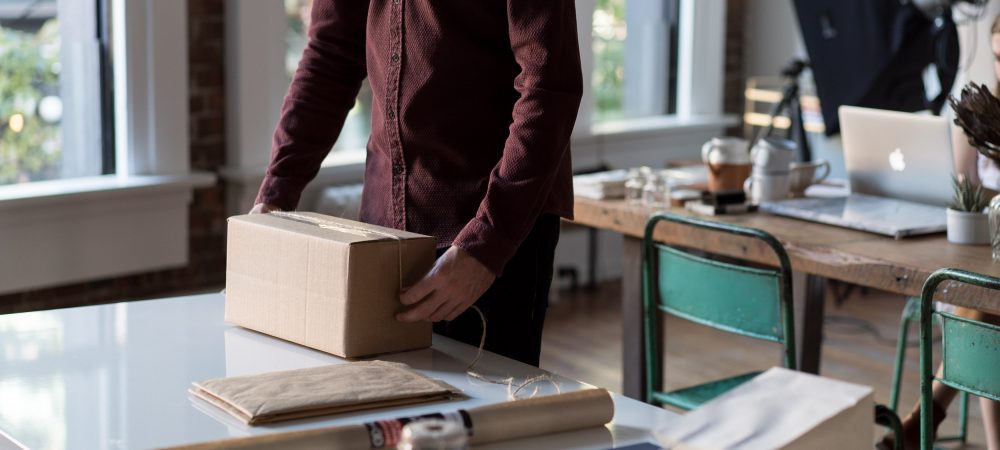 The U.S. Small Business Administration's website is a great place to start when you just launched your business and are looking for ways to grow it.
They provide a lot of materials that cover all the different phases of the business: from planning and launching to managing and growing your business.
Other key resources that they provide are the Funding Programs, a collection of financial mechanisms designed specifically for small businesses like yours.
Also, they provide a lot of materials with guidance regarding the Coronavirus (COVID-19) situation. Below you will find an excerpt of such advice:
It's critical to communicate openly with your customers about the status of your operations, what protective measures you've implemented, and how they (as customers) will be protected when they visit your business. Promotions may also help incentivize customers who may be reluctant to patronize your business.
With a huge network of over 10,000 business mentors, SCORE has served as America's premier source of free business mentoring and education, for the past 50+ years.
Since its beginnings, in 1964, SCORE has helped more than 11 million entrepreneurs through mentoring, workshops, and educational resources, as a resource partner of the U.S. Small Business Administration (SBA).
SCORE provides you with free business templates, e-guides, checklists, blogs, infographics, videos, and a lot of other resources tailored to small businesses.
They are also offering free Real-Time Mentoring and access to their Coronavirus Small Business Resource Hub
We have collected resources to help your small business survive and thrive through the coronavirus crisis, and beyond. The content covers financial assistance and funding, pivoting operations, marketing, HR, and preparing for the future.
If you own a home service business, there is a 99% chance that you've heard about Service Roundtable. They are the largest private contractor group in the U.S.
Formed by leading contractors, the Service Roundtable offers an incredible array of HVAC, Plumbing, Electrical, Solar, Remodelers, and General Business best practice tools to help you generate leads, close more sales, market your company, recruit technicians and plumbers, price for profit, manage your service agreements, and create an exit strategy.
Service Roundtable acts as a hub for residential service businesses providing them with a variety of business tools, such as direct mail letters, brochures, sales literature, training material, pricing spreadsheets, social media packs, and more.
They also have a rewards program, a download center from where you can access and download all the above-mentioned resources, and also an idea exchange forum where you can interact with other professionals from your trade.
Google has an entire suite of digital tools directed to small businesses. From the free listing on Google My Business to custom email alerts that tell you when your business is mentioned online, and free downloadable posters that you can post on social media. You can find them all here https://smallbusiness.withgoogle.com/tools/#!/
They also developed a resource hub and a relief initiative designed to help SMBs survive this difficult time.
"We know this is a difficult time for people everywhere, including small business owners. We want to help. We've gathered some useful resources to help your business navigate these challenging times."
As part of its response to the COVID-19 crisis, Google committed $800M+ and made their video meetings tool (Google Meet) available for free, for all Google users.
Learn more about Google's COVID-19 resources and relief fund here
Facebook is also providing small businesses with access to different free resources.
Similarly to Google, they set up different programs that are designed to help small businesses grow.
A Small Business Grants Program, Gift Cards on Facebook, Food Orders stickers for Instagram Stories are just some of the programs developed by Facebook for SMBs all around the world.
"As businesses like yours continue to take on new challenges, we're committed to providing support. Find tips, training and more to help you stay open and connected to customers during the coronavirus (COVID-19) outbreak."
HubSpot
HubSpot is developing Marketing, Sales, and Service Software that helps your business grow without compromise.
Their  Small Business Resource Center provides you with detailed information and advanced knowledge on  Blogging, Inbound Lead Generation, Search Engine Optimization, Social Media Marketing and Website Redesign.
FieldVibe is the best scheduling app for field service professionals.
In addition to the free account that you can create for your field service business, at FieldVibe we are also providing you with free marketing advice and other tips & tricks that will help you efficiently scale your business.
To get access to all this information, all you need to do is to visit our blog and choose the topic that interests you.
Written by
Laurentiu Culda, is Marketing Manager at FieldVibe.com, the best scheduling app tailored to field service professionals.