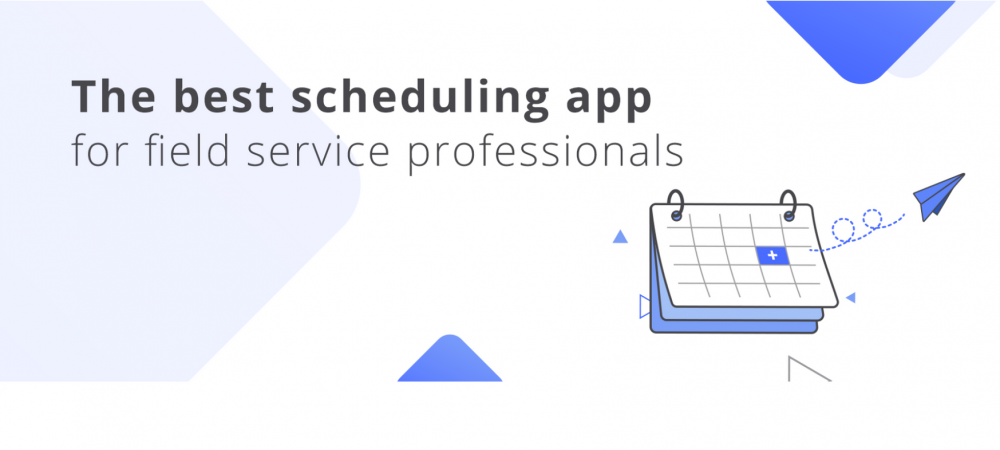 Building the best scheduling app for field services professionals is an ongoing task that we are committed to. Last month was no exception so we now come to you with the latest updates that we made to FieldVibe in the last 30 days.
There were two series of changes and improvements:
1. The 1.3 update brings a few in-app improvements:
Jobs – Calendar View
We wanted to make it easier for you to check your schedule and add new jobs. This is why we made sure that your calendar is the first thing you get to see when you open the app.
Also, when finishing adding a new job from the "Jobs" screen you will be directed back to the initial screen from where you started scheduling the job. 
Weekly email controls
Now you have the option to disable the Weekly Summary email that you receive every Monday morning. You can do that by going to More tab > Settings > Notification settings and then switch them on or off from Weekly summary emails.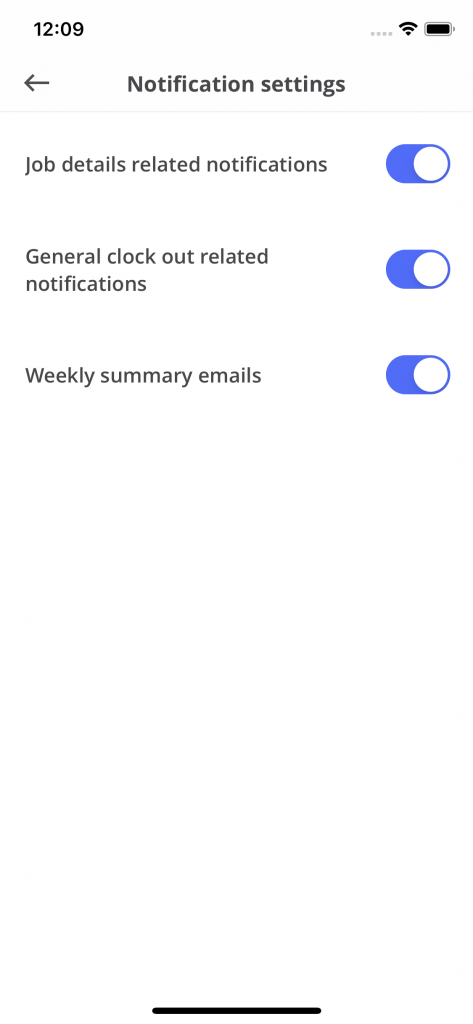 New notifications – Unassigned Booking
We don't want you to forget about a job you scheduled but wanted to assign later.  For this, apart from listing it in the Jobs that need your attention section, we set up an automated push notification system that would send your phone a notification whenever you have an unassigned booking, with two days before the start time of that booking. This way you can avoid last-minute overbooking situations that can endanger your business operations. 
You can also control whether or not you want these notifications to be sent to your device. You manage them by going to Settings > Notification settings and then switch them on or off from Job details related notifications.
2. The 1.4 version comes with updated pricing plans
Our commitment is for your growth! And we are sicking to it. This is why we give you full free access to FieldVibe from day one. In fact, you can start using FieldVibe for free right after you created your account. 
On top of that, we implemented a pay-as-you-grow strategy that allows you to scale efficiently, without having to put down any money. This means that you pay monthly, only for the users added to your account. 
And now we made it even easier and more cost-effective to scale your field service business operations! We slashed down our plans with more than 30%, allowing you to add new users to your FieldVibe account for as low as $19/user/month (without taxes).
So if you are on the one user free plan, once you add a new user to your company account you will have to pay for a monthly subscription of $19 for every user added. This means that for 2 users you will pay $19/month, for 3 users $38, for 4 users it will be $57 and for 5 it will cost you $76/month. 
Starting with the 5th user you will only pay $76/month even if you'll have 5 or 11 users added to your account. The maximum number of users that you can add is 29.
Key takeaways
With our recent updates, you can:
Check your schedule and add new jobs easier;

Have more control over notifications;

Add new field users at a lower cost.
Join FieldVibe today and start growing your field service business! We are here to help.
Written by
Laurentiu Culda, is Marketing Manager at FieldVibe.com, the best scheduling app tailored to field service professionals.