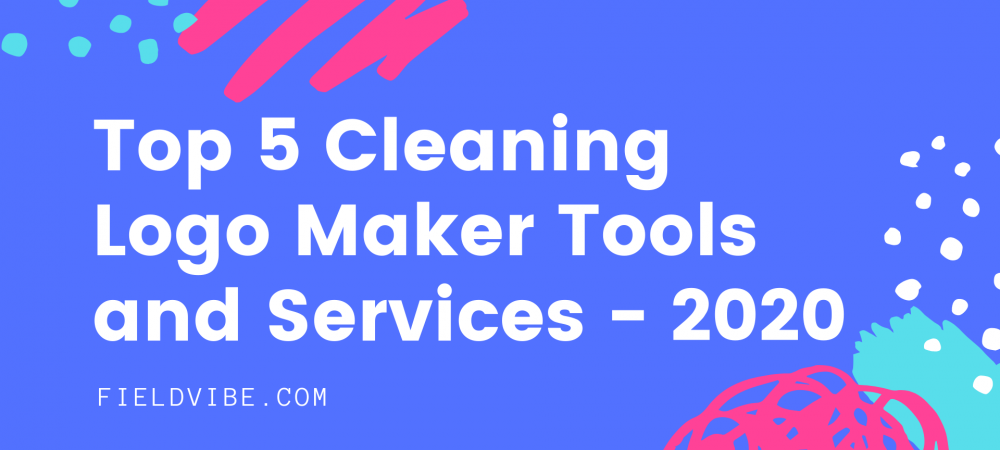 We know, starting a cleaning service business is not easy. You need to set up the company, make sure you have the right supplies for your residential or commercial cleaning projects, take care of sales and maybe search for a van, just to name a few things on your list. 
Or maybe you already have a small but growing business but you want a fresh new look that will make your cleaning company stand out from the crowd. 
Whether you are an experienced business founder or you are just starting out in the cleaning service industry, you want an identity for your company, you want to build a strong brand.  The first step is to get a great looking, eye-catching cleaning logo! 
We wanted to make it easier for you and this is why we researched and tried different tools and services that you can use to generate a high-quality cleaning services logo. For this, we created a fictional cleaning company called "Shiny Bubbles". Then we used most of these tools to generate a logo so you can get a better understanding of what these cleaning logo generators are capable of. 
We also provide you with pricing details for each of the solutions presented here. The first three solutions are free, so make sure you check them out!
Here we go! The Top 5 cleaning logo tools and services for 2020, for your cleaning services company, are:
DesignEvo is a very simple and straight forward tool to generate or build your dream logo for your cleaning service business. It's probably the most straightforward solution on our list. Whether you own a carpet cleaning, a residential or commercial cleaning company or another type of cleaning business this tool is very easy to use and gives you a decent number of options. All you have to do is to click one button and then search for your type of business and select an existing cleaning logo model or create your own from scratch. After that, you can edit your logo as you wish and even save a low-resolution logo file for free.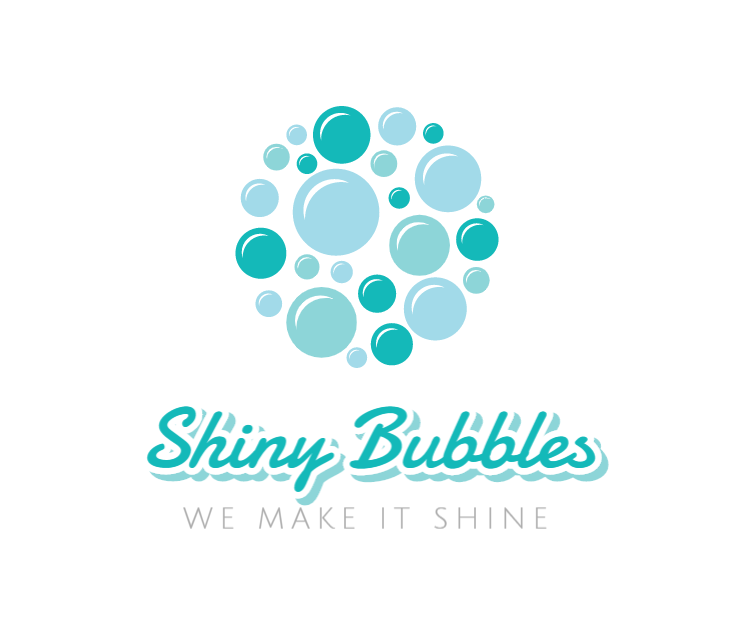 Logo made by DesignEvo
Pros: Clean interface, super easy to use, curated list of logo templates (over 10.000 for all combined logo categories), powerful but simple to use logo editor, art fonts (big plus as it helps you create a cleaning logo that stands out), preview mode (it simulates how your logo would look on different branding materials)
Cons: You get full copyright ownership of your logo only if you buy the Plus package. See pricing details below
Pricing: As I said above, DesignEvo offers a limited free package (300×300 px logo without a transparent background). You also have to give them credit every time you use the logo. The paid options look like this: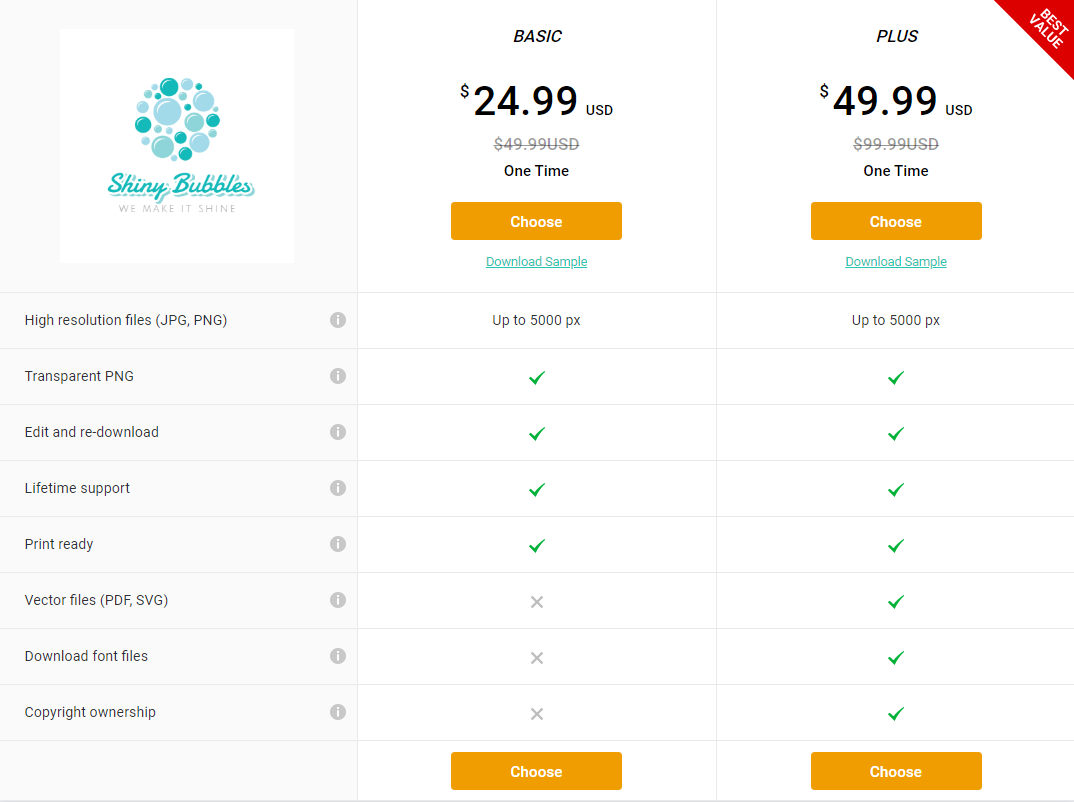 Canva offers a logo editor that is in part similar to the one provided by DesignEvo, but it has more functionalities and capabilities. Canva is an online design editor that you can use to design pretty much anything, cleaning logos included 😉. Optimized for today's needs toward marketing materials, Canva offers a wide selection of formats, photos, elements, and even music and video clips that you can use in the digital world. 
To use this tool you have to sign up first (don't worry, you can also do it using your Facebook or Google account) and then search for the type of material you want to create, in our case "logo" or "cleaning logo". Unfortunately, you won't be provided with industry-specific logo ideas, you will have to choose a format that you like and then proceed to edit it according to your needs and imagination.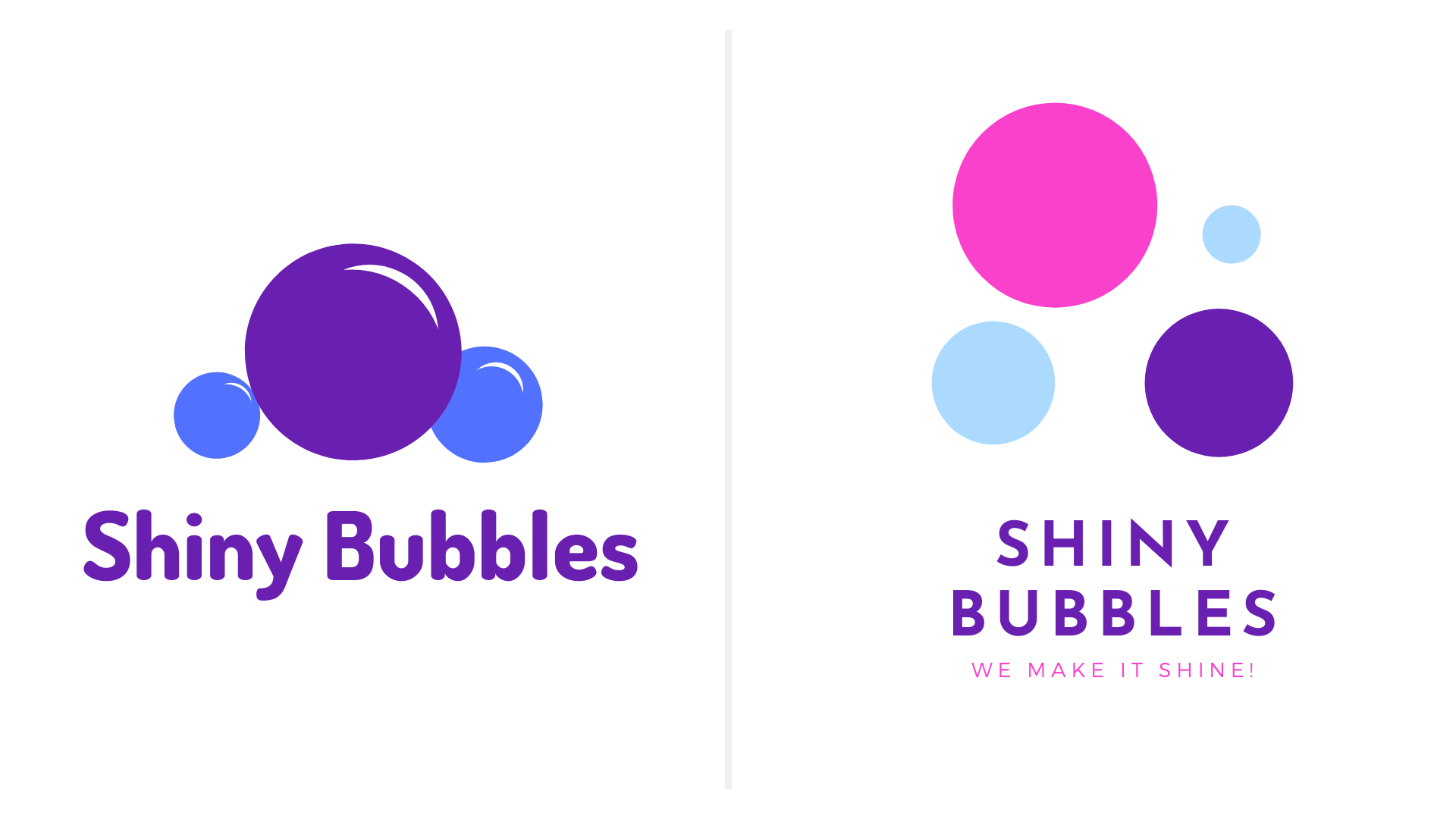 Pros: Robust tool that provides you with a lot of possibilities. Unlimited designs and custom dimensions – al for free. Different download and sharing options are also included in the free version. 
Cons: It does not provide you with industry-specific logo ideas, it requires a little more work and design knowledge. Some elements, photos and functionalities are not free (they cost $1/item), but they are included in the Pro package.
Pricing: Canva is free to use, although with some limitations. The PRO version costs you $12.95 a month if you choose to pay monthly or $9.95/month if you go for the yearly plan.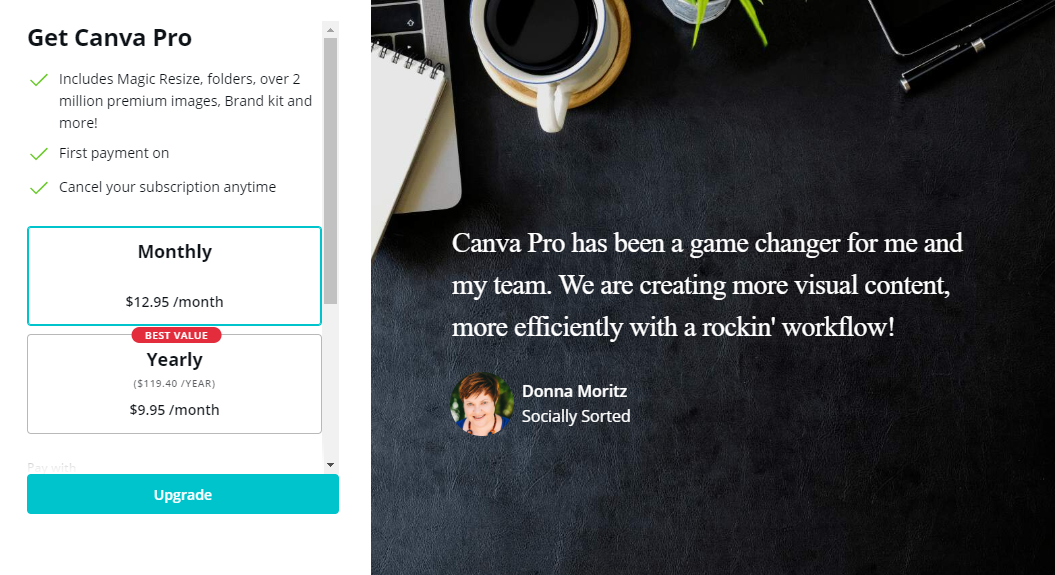 With LogoDesign you can start creating your cleaning logo right away, but you have to create an account in order to download your logo.
The first step is to enter your cleaning company name. The second one is to choose one logo idea and then edit it. Before choosing a cleaning logo idea you can also sort the whole list based on the type of logo (Symbol Logos, Alphabet Logos or Text Logos)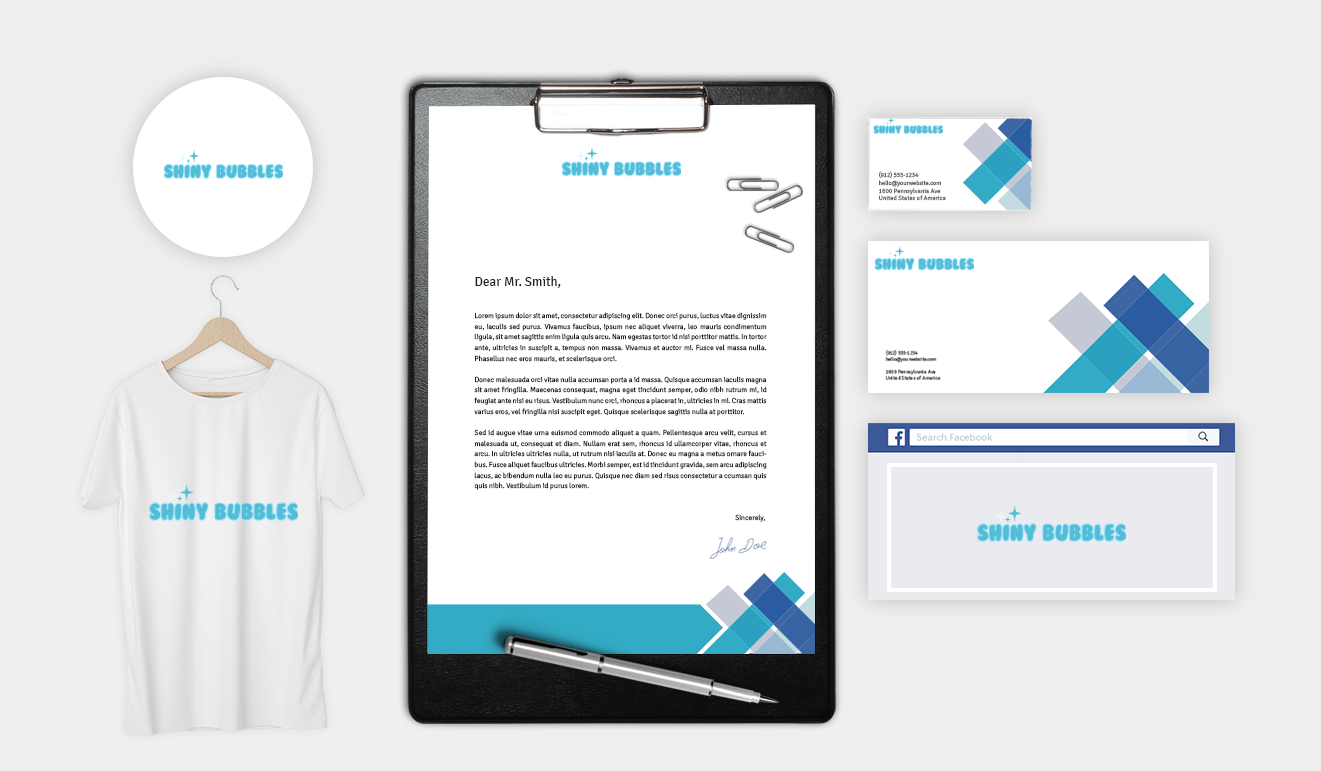 Logo source LogoDesign.net
Pros: Good selection of decent logo ideas. Ability to browse for different keywords.
Cons: No multi-object selection in the editor. This is a big limitation when you have more objects that you want to center or position somehow on the page. A limited number of objects to add in the editor. 
Pricing: The LogoDesign.net cleaning logo generator is offering a limited free option and other 3 paid options that include the design for other materials such as business cards, letterheads, envelopes and T-shirts.
Free: Low Resolution (200×200 pixel), Credit Required (CC Attribution 4.0 International license)
Basic ($39): Includes only Logo Design, High-Resolution Files (JPG, PNG), Vector File (PDF)
Standard ($57): Includes Logo and Business Card Design, High-Resolution Files (JPG, PNG), Vector File (PDF)
Pro ($96): Includes Logo, Business Card, Letterhead, Envelope & T-Shirt, High-Resolution Files (JPG, PNG), Vector File (PDF)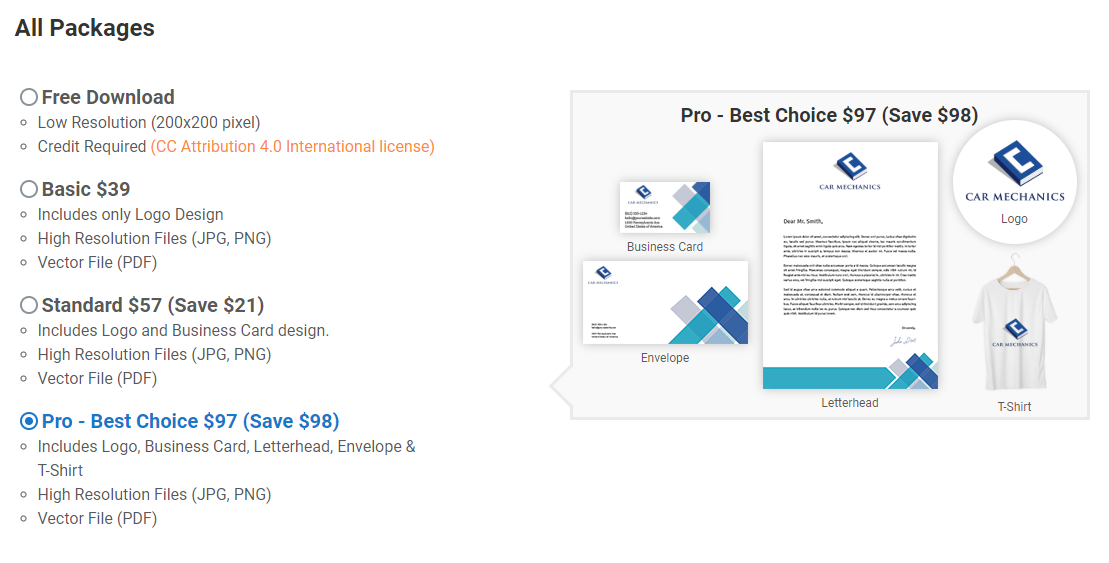 With a clean, modern look, Looka's software is powered by AI to create a cleaning logo that matches your vision — no design skills required. You simply start by filling in your company name and then type your industry. After this, you have to pick 5 or more types of logos so that the algorithm can come with cleaning logos that match your style. After completing this second step you'll have to choose 3 or more color schemes, and then review your company name and add a slogan for your soon-to-be cleaning brand. Then you have to choose one or more symbols that would better represent your cleaning company and then let the software do its magic! Voila! You have a few versions from where you cand choose! The logo you choose doesn't have to be the final version, Looka is providing a powerful logo editor where you can customize pretty much everything.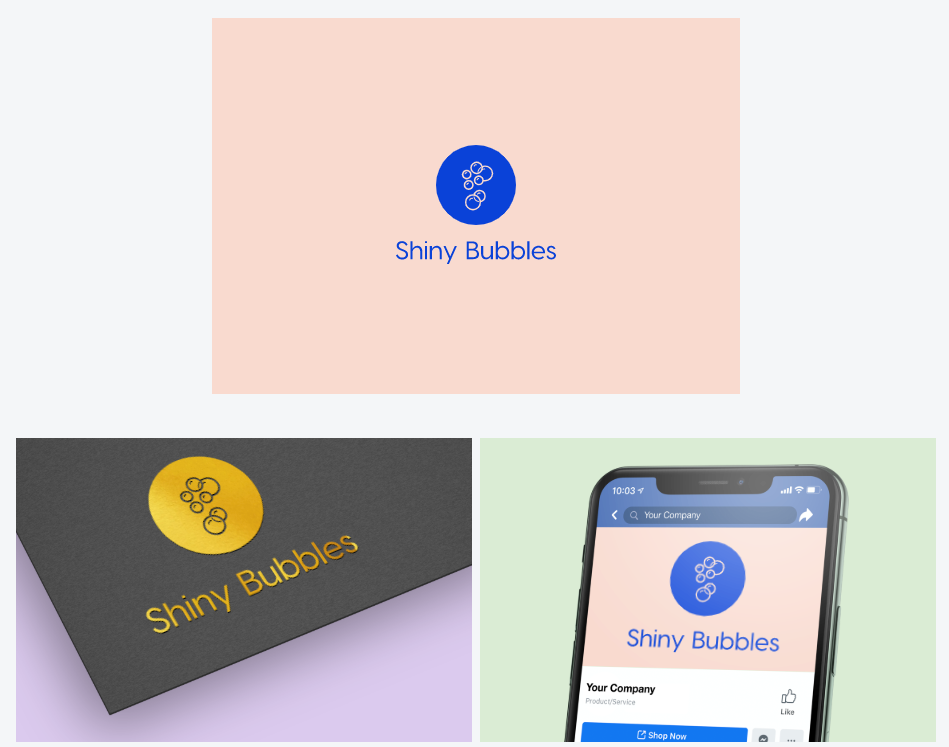 Pros: Clean interface, modern styles, infinite variations and customization options
Cons: The setup process is a little bit lengthy. It doesn't have a free option. 
Pricing: Looka offers 3 paid options. The first one starts at $20 for a single logo file (no transparent file). If you want to use it for your Facebook or Instagram profile or on small prints like business cards, the 1000×1000 PNG file that you get on this Basic package would do just fine. The Premium package ($65) comes with multiple high-resolution file types that you can use to share, print or edit your logo and gives you full ownership of the files. The Enterprise package comes with extra stuff like a Social Media Kit that comes with more than 40 sizes of your logo for all the social media platforms out there. You also get a business card design and $100 in Google Ads credit (for a minimum of $25 spent on Google Ads).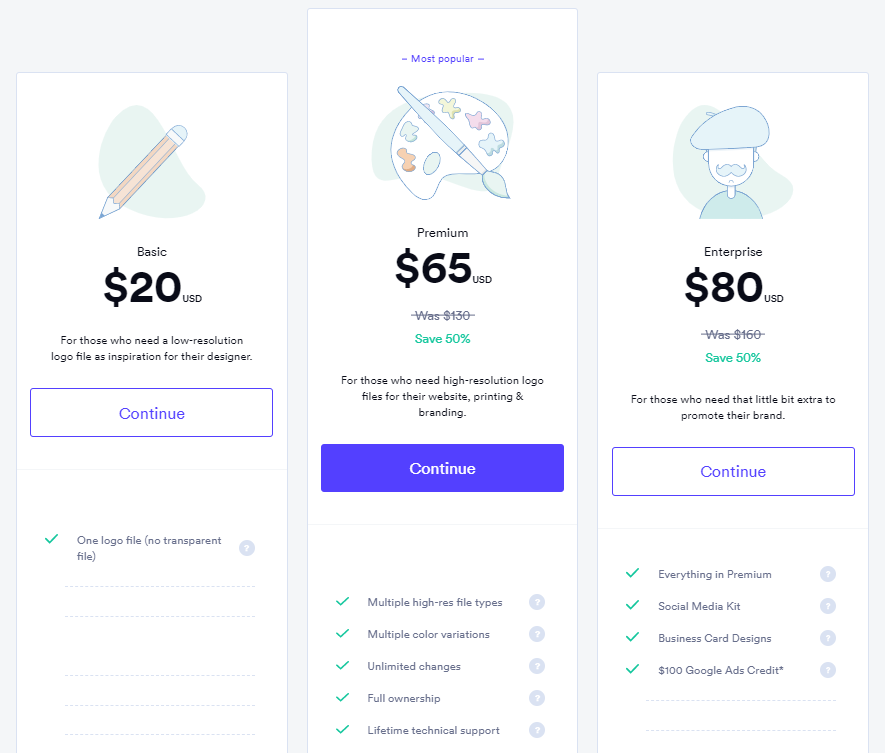 Fiverr is a digital marketplace from where you can purchase almost any service you need, cleaning logo design included. The platform connects business owners like you with tens of thousands of freelancers from more than 160 countries. 
Compared to all the solutions provided above, Fiverr gives you more options and flexibility, with less work on your part. 
For the best result make sure you check out the freelancer's work samples, the feedback received from other buyers, choose the package that best fits your needs and contact the freelancer with any questions so that you make sure they are aligned with your expectations. 
Pro Tip: Use the logo generators presented above to get a better idea of how would you like your logo to look like and then proceed to find the right freelancer to make it.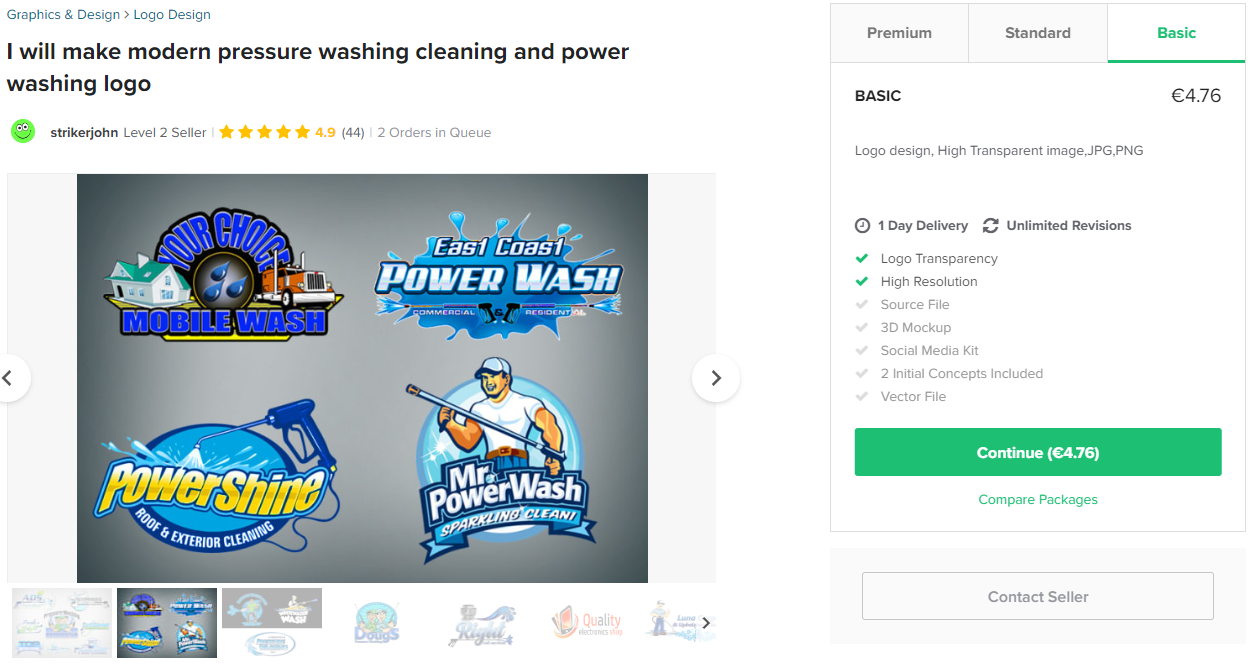 Pros: Upfront cost, great selection of rated and verified professionals, skilled humans (not pre-made options), money-back guarantee service, great quality/price ratio.
Cons: It's not instant (although most of the projects are made in less than 24 hours)
Pricing: You can find services ranging from $5 to a few thousands of dollars for a logo, although most services are priced between $5 and $50.
Airtasker is a trusted community platform that connects people who need to outsource tasks and find local services, with people who are looking to earn money and ready to work. From simple to complicated tasks, Airtasker can help you complete your home cleaning, handyman jobs, admin work, photography, graphic design or even build a website.
But, if you have the money and a growing business, I recommend you should try a real design agency. Or better, a branding agency. Yes, there is also this option. In fact, I think it's the best option, but I also understand the concept of frugality and I agree with it to some extent. A designer or a branding agency can be pricey, but the quality of the output is in most cases highly superior to all the above options. I don't only talk here about the quality of the actual graphic materials that you get, but actually more about the value of the entire process. 
But hey, what it matters now is to get things going! So choose the option that fits your needs and your budget and roll with it. If you've got the skills and the work ethic, you will turn your cleaning company into a renowned brand. I hope you do it!
Related: The Best Scheduling App for Field Service Professionals
By the way, I think we have something that can help you do just that! We developed FieldVibe to make scheduling your jobs and dispatching your crews simple. Make sure you check the links below. Best part? FieldVibe is free for the first account, so you can start using it right away!
Written by
Laurentiu Culda, is Marketing Manager at FieldVibe.com, the best scheduling app tailored to field service professionals.