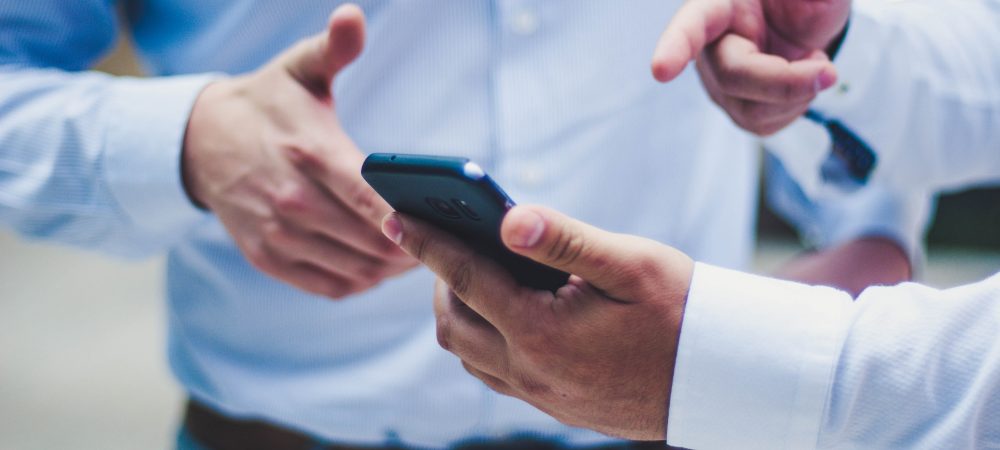 Scheduling apps have greatly contributed to improving overall business performance by saving a lot of time dedicated to the correct allocation of time and resources. The best scheduling apps are also contributing to business growth by minimizing administration effort and losses due to poor allocation of resources.
For example, scheduling apps like FieldVibe let you customize an automated text reminder that is sent at a specific time before the appointment. This type of appointment reminders is usually contributing to a 50% to 80% reduction in the number of customers that forget about the appointment and thus helps to minimize losses.
The benefits of a scheduling app
Saves labor hours
Time is money, especially in the field services industry. A good scheduling app saves you precious labor hours by providing you with real-time scheduling options and suggestions. Because you have it with you everywhere you can easily schedule new jobs even while being on the go. You won't need to copy the dates and details again and put them in your system or worse, on your wall calendar. The best scheduling apps would even suggest the available time slots for every employee so you can easily choose the right time and person for the job, in a matter of seconds.
Helps manage labor costs
Labor is one of the biggest expenses for field services companies. Having the capability to easily manage labor and get an instant overview of the schedule is, in fact, the purpose of scheduling apps. By using such tools you can efficiently optimize the schedule in a way that is cost-effective for you.
Makes the schedule more transparent for co-workers
It's not just you as the business owner that benefits from the use of a scheduling app; it's also the case for your field employees. Knowing their schedule and being updated about changes in real-time will make them feel more in control and will create a sense of transparency within your organization.
Provides unlimited access
The major benefit of a mobile app is that you have it with you everywhere. Most of us carry our smartphones with us all day long, making scheduling apps accessible at any given time. The best scheduling apps, as it's the case for FieldVibe, are synced in the cloud and can be used anywhere, as long there is an internet connection, which in today's world is something prevalent.
The best scheduling app for field service professionals.
At FieldVibe we help field professionals easily schedule their daily jobs, boost productivity in the field and increase customer satisfaction with the help of automated text reminders. We do all these with the help of our native mobile apps, designed specifically for the field services industry.
Why "the best"? Simple: because we are one of the best mobile app developers in Europe (according to Clutch.co). Also, we designed FieldVibe from the ground up as a mobile app, having in mind only the field professionals. This means that all of the features and functionalities are directed to you and are designed to be used by you every day. You won't get a product that has tons of features that you don't need and won't even use in your day-to-day activity.
Related: Can Field Service Companies Work Remotely?
Certainly, there are a lot of scheduling apps and scheduling software solutions out there, but unlike them, our focus is the field service professionals that want to efficiently scale their field services operations. This includes individuals that are just starting their business but also established small field service companies.
Just check this list of 18 Top Field Service Management Software to see how we rank against our competitors. Or this one (15 Customer Scheduling Software Tools That You Need to Use).
Who is a field service professional?
In our view, a field service professional is a person that provides services at the client's location. This includes HVAC technicians or installers, Plumbers, Electricians, Handymen, Lawn Care and Landscaping specialists, Appliance repair technicians or other individuals that provide all kinds of field services (Cleaning, Pest control etc).
While our scheduling app accommodates small but growing companies, we are committed to serving every field service professional, even if they are working alone or are just starting with their field service business.
How FieldVibe helps field service professionals
At FieldVibe we think we are the best scheduling solution for the field service professionals that are looking to simplify their operations and make them more efficient.
Better Mobility
Having a mobile app from where you can do all your job scheduling and job management translates into better mobility and improved response time. It also allows you to be more hands-on in the various aspects of your business.
Workforce optimization
FieldVibe literally postpones the need to hire more staff! We provide you with the framework and tools that will help you do more of the office management work in less time; way less! Real-time schedule, location, job and staff status, automated text reminders and automated time-slot suggestions for new jobs are just some of the functionalities that will make your work easier and more efficient.
More than a calendar
With FieldVibe you go beyond booking jobs in a calendar. You can set automated text reminders for your clients, assign jobs to field staff, and track job progress with notes and pictures. You can also access the data you need about your customers, past jobs and even past bookings.
Easy set-up
Besides being a very good looking, easy to use scheduling app, FieldVibe is very easy to set-up. You download the app from the App Store or Google Play and in just 3 minutes you have your account, first client and the first job created. It's that simple!
Free to use from day one
On top of all this, you get free access to FieldVibe from day one, all features included! We want to support small businesses and fresh initiatives in the field services industry. This is why we implemented a pay-as-you-grow pricing plan that allows field professionals to have free access to our scheduling app and only pay for it when they grow.
So this is our invitation to you: Grow your service business with FieldVibe, the best scheduling app tailored to field service professionals!
Written by
Laurentiu Culda, is Marketing Manager at FieldVibe.com, the best scheduling app tailored to field service professionals.