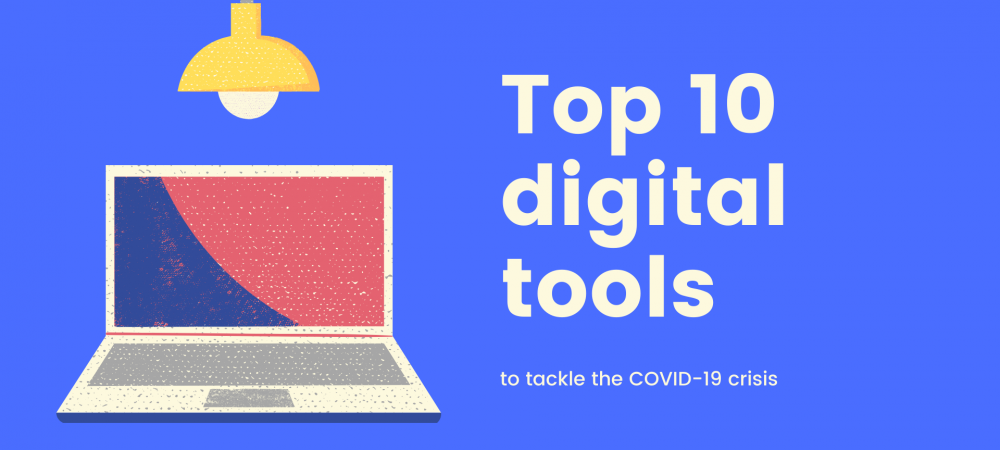 Top 10 digital tools for field service professionals to tackle the Coronavirus crisis
It's said that "Every problem is an opportunity" and that's true. But the pandemics are not problems that can be ignored and simply labeled as opportunities. Especially when cities and entire states are in complete lock-down and most of the business activity is reduced to zero. This Coronavirus situation is not a joke and we can see that with our own eyes.
But there's hope and there is life not only after Coronavirus but also during these weird times. We asked ourselves a question that we think is also on your mind these days: Can field service companies work remotely? With Plumbing, HVAC, Electrical and other field service sectors claimed as essential business, it's clear that the business activity in your industry will not come to a halt in the next few months. But there are more factors involved and I suspect that among other things like making payroll and making sure you don't lose your crew, you are also concerned about your and your team's health and protection.
It's clear to me that we should find ways to adapt to a new business environment. The social spectrum changed completely in the past few weeks with the social distancing orders starting to be enforced by authorities.
So what do you do now? How do you attract and sell to new customers? How do you organize your operations in such a way that you minimize the risk of infecting you, your colleagues and your clients?
We made a list of top 10 digital tools that we recommend for field service professionals, like you, that want to make their business work with as little social interaction as possible and make sure they not only survive these times but also gain a competitive advantage over their competitors. You can do it by adapting and adopting digital solutions that have the potential to transform your business and catapult it to the next level.
Communication
1.      WhatsApp Business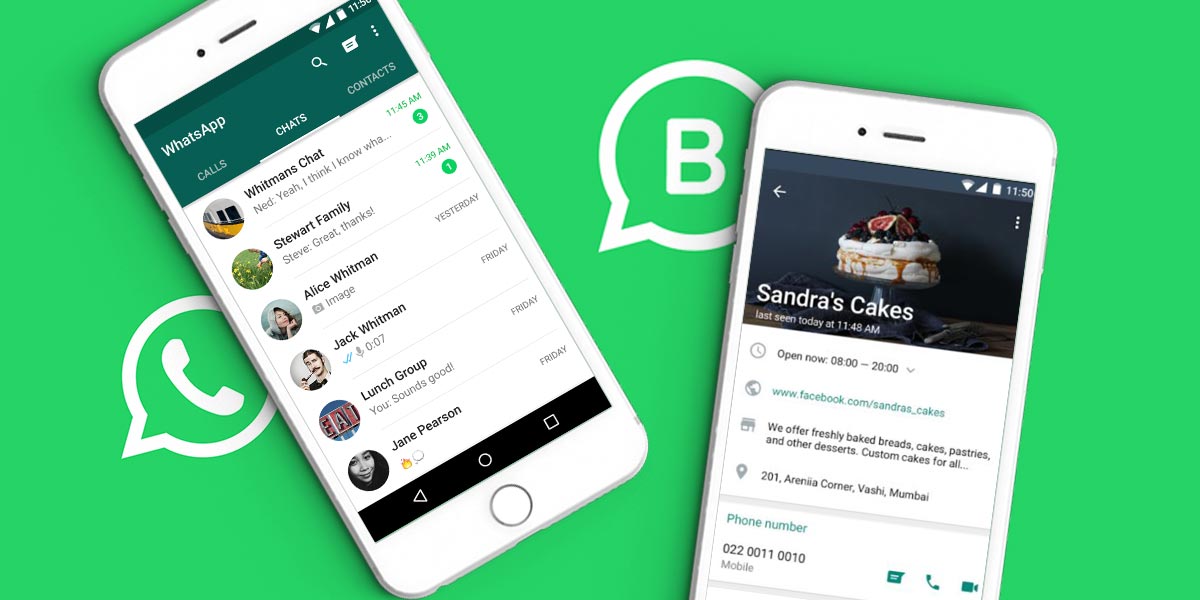 I don't think that WhatsApp needs any introduction. It's a well-known app that offers free messaging, voice and video calling services. Or how they put it: "Simple. Secure. Reliable messaging". WhatsApp is available for both Android and iOS devices and for Mac or Windows PC.
But today I would like to introduce you to the WhatsApp Business App. WhatsApp Business is a free to download app that was built for small companies. By using WhatsApp Business you can create a catalog to exhibit your products and services. Also, it will give you the possibility to connect you with your customers easily by using tools to automate, sort and quickly respond to messages.
WhatsApp Business can be helpful even for medium and large businesses. Because no matter how big your company is you will always need to communicate with customers in a simple, secure, and reliable way.
Here's how it can help your field service business:
Create a business profile. This will help you gain exposure in your client's inbox and look more professional. It will also provide your clients with your address, business description, email address, and website.

Organize incoming messages with labels. You can label your contacts or messages so you can sort them based on priority, importance etc and easily find them again.

Respond faster and efficiently with Quick Replies. Quick Replies are messages that you save and reuse in order to answer common questions.

Respond instantly to your customers with Automated Messages. You can create away messages that will let your customers know when you are available and also create greeting messages that can introduce the customer to your business or let them know, for example, that your company is safe to do business with and that you implemented social distancing protocols to protect against the Coronavirus.

Communicate on video from a safe distance. Field services can use this functionality to communicate with customers from a safe distance, while making estimates, inspecting, troubleshooting, installing or fixing a piece of equipment.
 2.      Zoom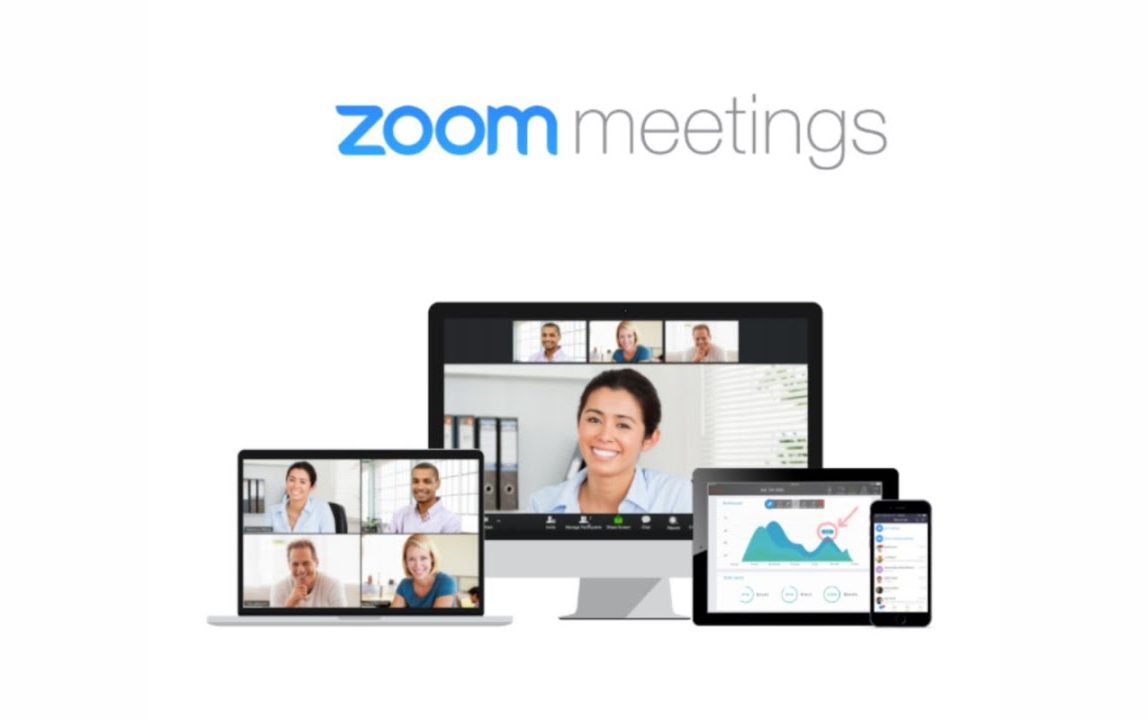 Zoom is a collaboration tool that helps you set up virtual meetings, webinars and conference rooms in no time. Zoom can be used by both small and big companies, and it's available for both mobile phones/tablets and computers. The product is very robust, in fact, it's so reliable that it can support up to 1,000 participants in a conference and up to 10,000 real-time viewers.
You can use Zoom for your daily team meetings, for one-to-one conversations and negotiations with partners or clients or for virtual training. Sharing your screen is simple so you can use it very easily in your sales presentations or virtual webinars. Whatever you need to communicate, Zoom can help you do it from the comfort and security of your home, or from anywhere for that matter. You just need an Internet connection.
Zoom has a free plan that will allow unlimited free one-to-one meetings and 40 minutes meetings for 3 or more participants (up to 100). The paid plans start at $14.99/month/host.
 3.      Skype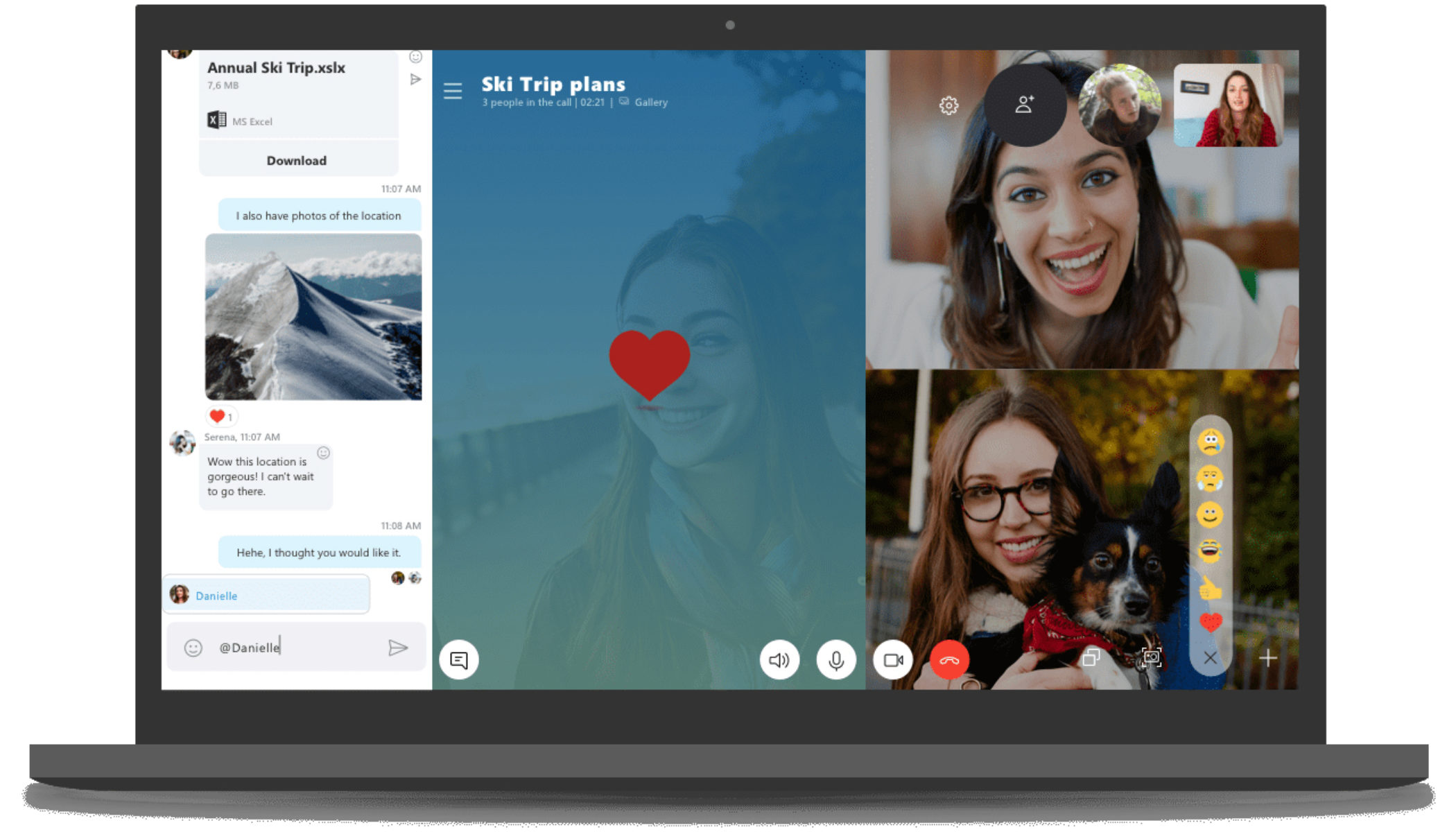 We all have used Skype at least once. Maybe to talk to one of our distant family members or to our friends from high-school.
Skype is a simple to use communication software that lets you set up online meetings in seconds. A big advantage of this software, besides being free, is that some of the android phones have the app preinstalled. As for any desktop device, it's really easy to download via the Microsoft store (or just use it with Chrome without download).
Skype is quite good for 2 or 3 people, but for more than 4 participants it can get difficult to use and it lacks the tool to easily manage all the participants.
 4.      Google Hangouts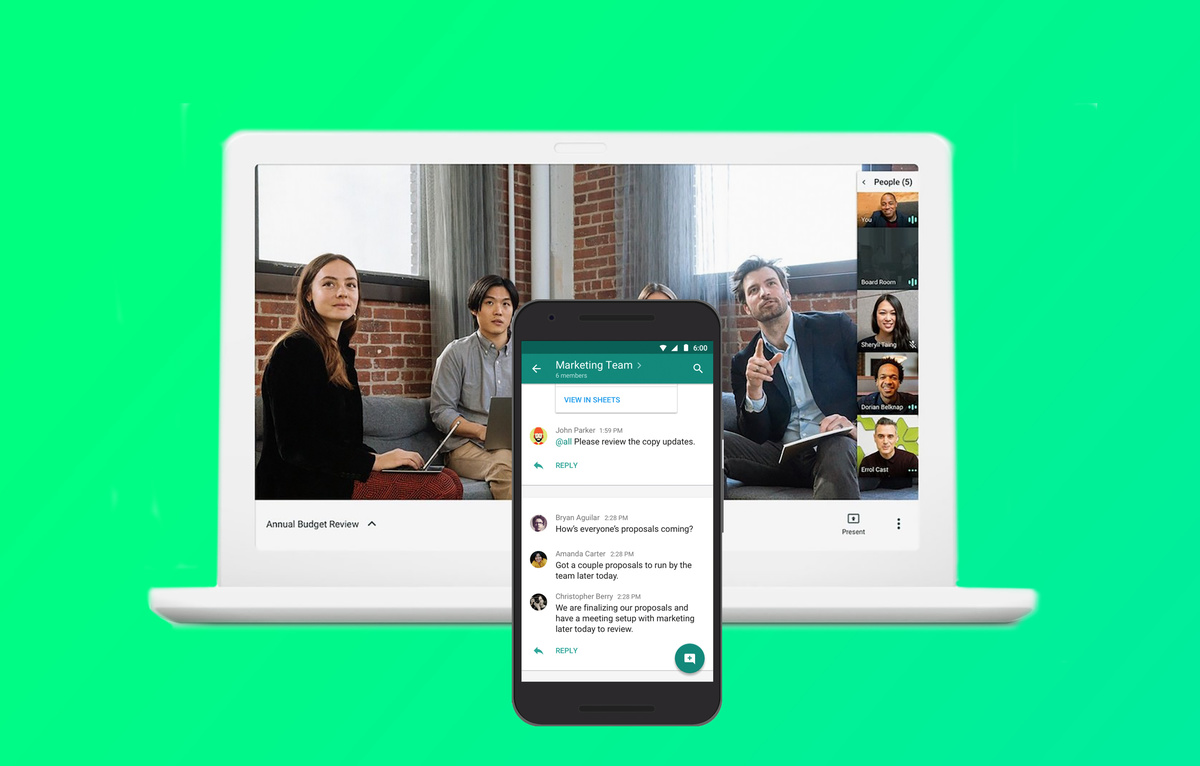 Another tool for communications, maybe the easiest one for small groups, is Google Hangouts and Google Hangouts Meet.
Google Hangouts gives you quick access to chat or video calls for both individuals and small groups as well. The UI (User Interface) is easy to use, and the app performs well. Unlike the Web version, the mobile app doesn't display status messages or show you who is currently online. Which can be a bit upsetting if you want to initiate calls.
If you have a Gmail account the setup is almost non-existent. It automatically integrates with the Google Suite and can be launched directly for your browser, there's no need to install anything on your computer. You will need to download and install the app for your smartphone, but if you are using an Android device, chances are you already have it pre-installed.
5. Klaxoon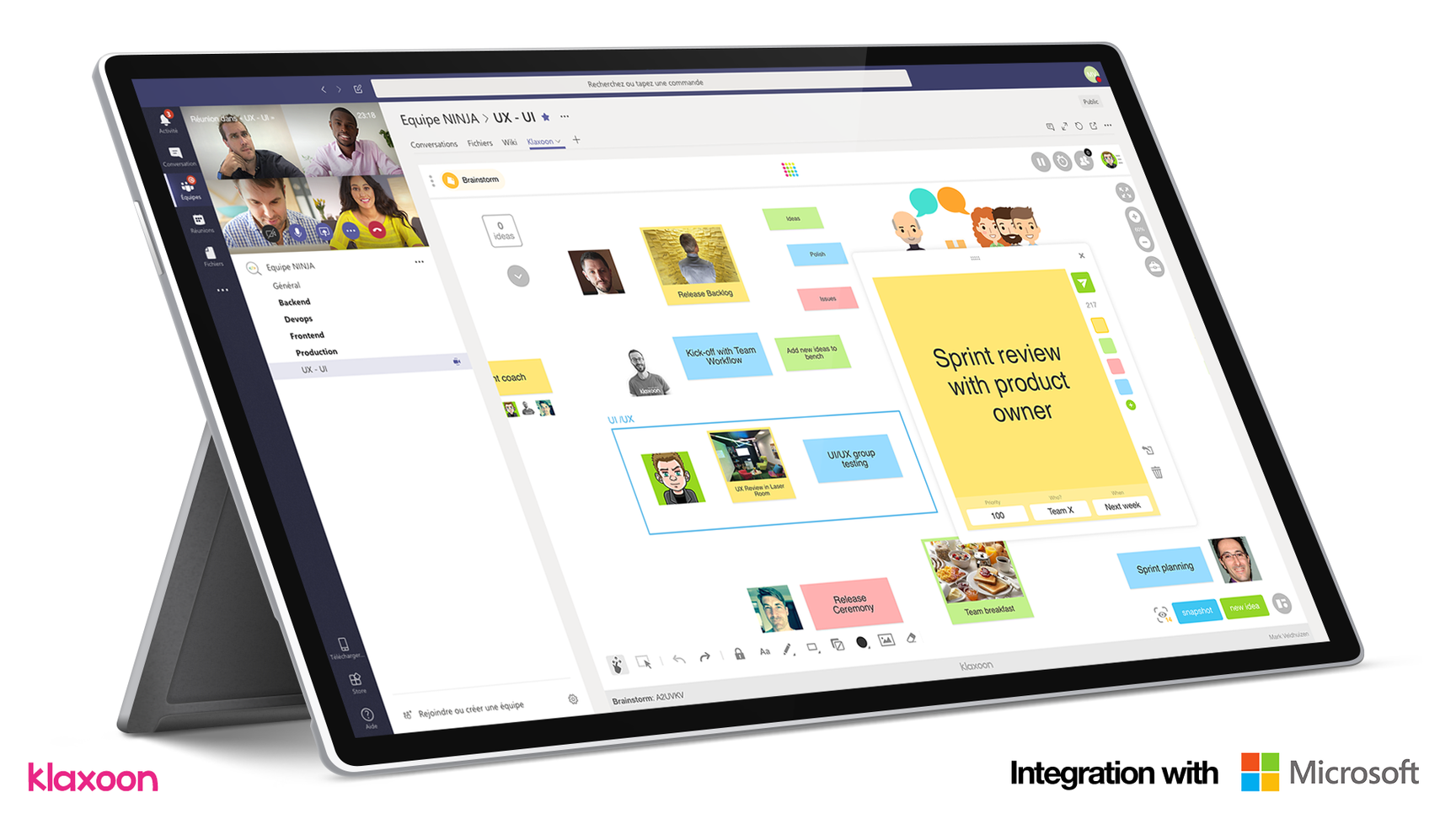 Dubbed as the meeting revolution, Klaxoon offers a full suite of collaborative tools, for efficient teamwork.
Unlike the solutions provided above, Klaxoon offers a complete online environment for your business, making the #workfromhome movement a reality. Using their tools, you can easily keep your employees engaged and allow them to participate, vote, generate and offer feedback in real-time, even if they work remotely.
The best part is that you don't have to install anything on your computer. You can do it all from your browser. To make it even better, they offer a 90 days free trial.
  Applicant Tracking
 6.      Workable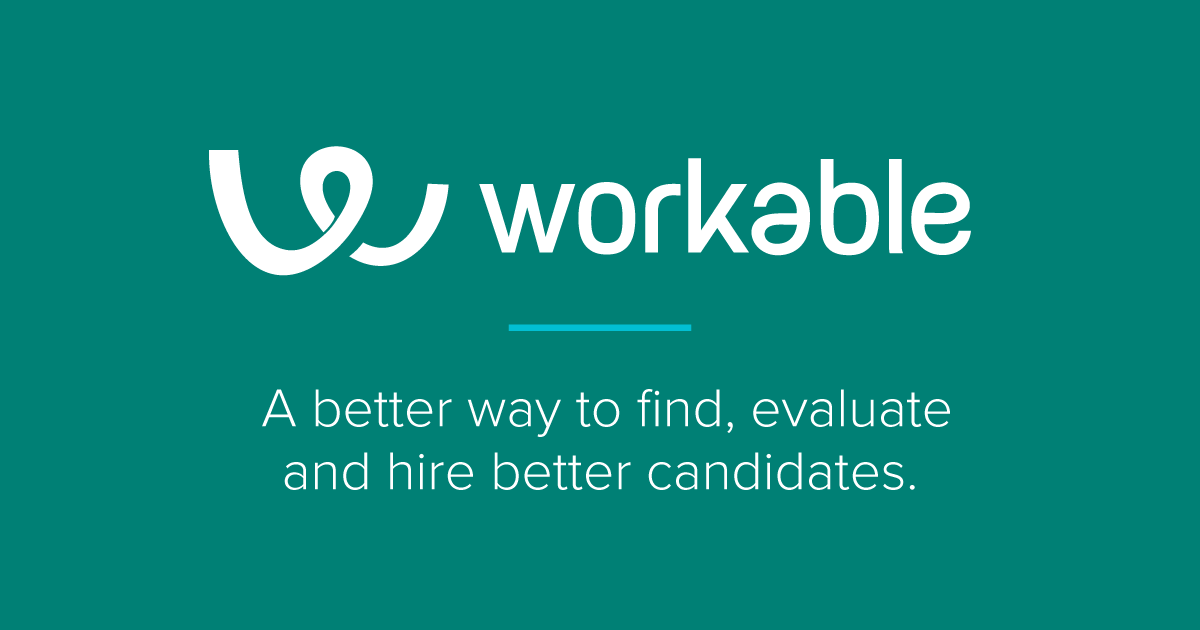 Workable is an applicant tracking (AT) application designed for companies of all sizes. It has a wide range of features that can help you recruit and engage with job prospects remotely.
It gives you access to more than 70 million candidates, giving you the possibility to hire the best person for the job. Its AI-powered search and advertising coupled with the one-click job posting to 200+ job sites is making Workable the leader in their market.
The really great news is that they offer a free plan in which you get access to over 200 free and premium job boards, mobile-friendly application forms, and more than 700 job description templates.
Workable it's a solid platform that can be helpful in these times, helping you get access to the best candidates and minimize social contact, thus minimizing the risk of getting infected with Coronavirus while trying to find the next technician or helper for the job.
 Payment services
 7.      Clover

Clover is an integrated point-of-sale (POS) system with custom hardware made for small businesses from all kinds of verticals. The program is accessible in both web-based and server-based deployment versions. Also, you can request a mobile POS, making it a great way to collect payments onsite.
With Clover, companies are able to run multiple transactions, access reports on a merchant dashboard remotely and manage their inventory through a single platform. Clover is a great option that takes over cash registers, terminals, receipt printers, label printers and barcode scanners at the same time. The devices can read Chip and PIN cards, swipe credit cards and process Apple Pay and other mobile payment apps.
So if you're working in field services it would be a great idea to carry one of these in your car or truck. This way you can avoid working with cash, which is not that recommended in this period.
 8.      Square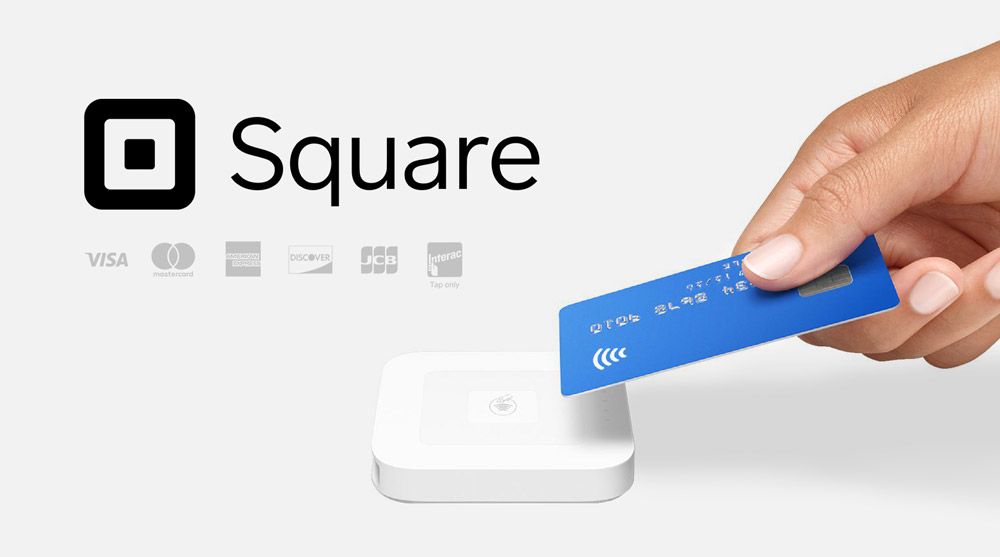 Square is a popular payment processor as well. It offers quick setup, mostly for small businesses with relatively low interactions. It's true that the per-transaction cost on this processor is higher than most, but the good part is that you don't have to pay monthly fees that can drive up total costs.
Square can be used on a mobile phone or tablet, via invoice, on your computer or on your website so you can collect payments anywhere, again, without moving cash around.
 9.      SwipeSimple
SwipeSimple is one of the most simple solutions out there for taking payments anywhere.
You only need to install the app on your smartphone or tablet and get one of their card readers set up. After this you can Accept tips and set custom tip presets, Save customer info and cards on file for repeat business, Setup custom tax rates for doing business across municipalities, Send receipts via email or text message and many more!
Job Scheduling and Field Service Management
10.    FieldVibe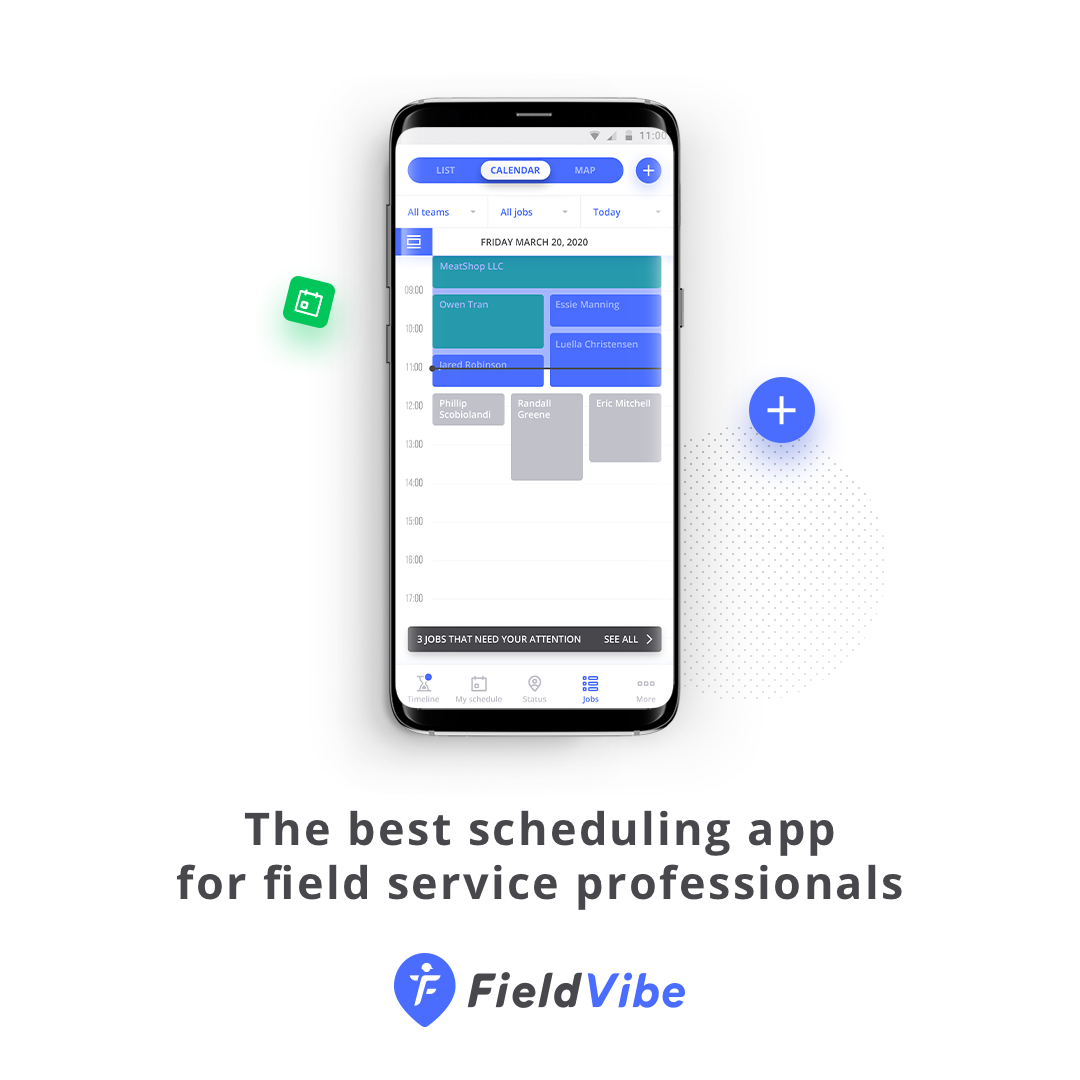 FieldVibe is the best scheduling app for field service professionals, especially in times like these! With FieldVibe you can easily schedule jobs and assign them to you or to one of your field employees, all while being compliant with the social distancing protocols.
FieldVibe makes it easy to manage your field work remotely, helping you schedule, dispatch and keep track of all your jobs, clients and field employees, in real-time, all from a single app!
Your schedule, at your fingertips! You can check your schedule and add new jobs from anywhere. No need for you or your colleagues to be at the office!
Stay on top of your day! FieldVibe keeps track of your jobs, customers, and employees, so you can keep things under control, even while working remotely!
Save time and money with automated reminders! Set automated text reminders for your clients, making sure they don't forget about their appointments and assure them of your utmost precautions regarding the COVID 19 virus.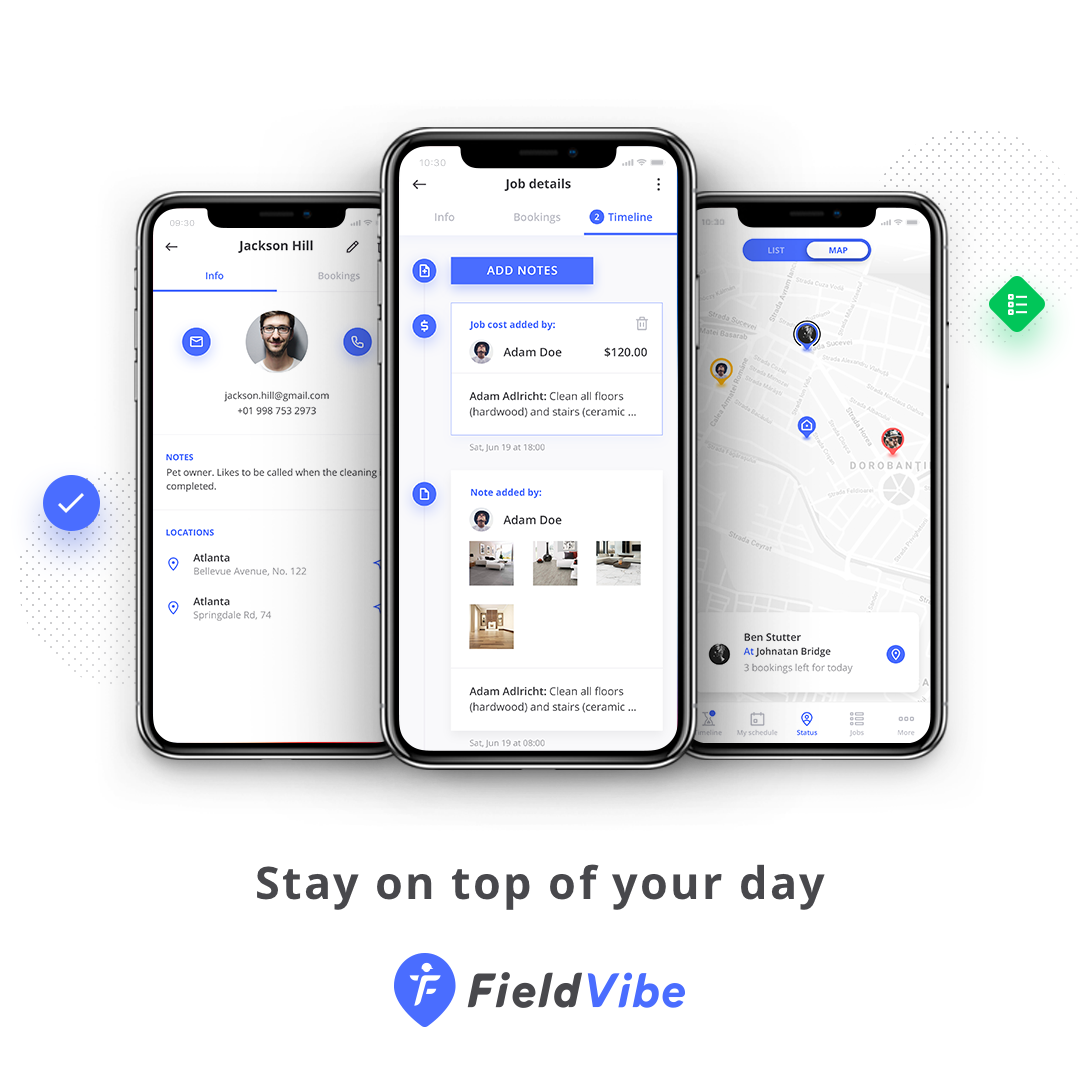 If you are looking for making your field service company more efficient and increase productivity both in the field and in the office, FieldVibe is the perfect solution for you. You can start right now, the first account is free (no contract, no strings attached), all features included!
Click on the buttons below to download the app and create your free account. ⬇️
Stay safe!
Written by
Laurentiu Culda, is Marketing Manager at FieldVibe.com, the best scheduling app tailored to field service professionals.